Cardano is a proof-of-stake blockchain platform: the first to be founded on peer-reviewed research and developed through evidence-based methods. It combines pioneering technologies to provide unparalleled security and sustainability to decentralized applications, systems, and societies.
Cardano restores trust to global systems – creating, through science, a more secure, transparent, and sustainable foundation for individuals to transact and exchange, systems to govern, and enterprises to grow.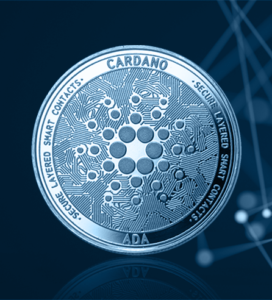 Ada
Ada is a digital currency and The Native Token Of Cardano. It is named after Ada Lovelace: a 19th-century mathematician who is recognized as the first computer programmer, and is the daughter of the poet Lord Byron.
Any user, located anywhere in the world, can use ada as a secure exchange of value – without requiring a third party to mediate the exchange. Every transaction is permanently, securely, and transparently recorded on the Cardano blockchain.
Staking & Rewards
Ada held or owned on the Cardano network represents a "stake" in the network. Ada holders have the ability to delegate their ada to a stake pool (like Toba Mint) and earn rewards on their delegated ada.
The ability to delegate or stake is fundamental to how Cardano works and represents a stark contrast between the older, proof-of-work systems like Bitcoin and Ethereum. Proof-of-stake is a more sustainable, planet-friendly method of securing a network that doesn't require the energy-intensive computations that proof-of-work systems require.
Active stake pools pay rewards of between 4 and 6% annually to their delegators. These rewards are paid out upon the completion of an epoch, or every five days and are automatically compounded.
"We're putting cattle on the blockchain, and that seems like a simple thing, but how do you know the steak on your plate is safe? You trust the Food and Drug Administration (FDA), but what if the beef is imported… the USDA (U.S. Department of Agriculture) didn't exactly monitor that during its life cycle so that's another example of a multi-billion dollar product line and a little thing that Cardano can enable and do… You know, it's going to be a crazy ecosystem by the end of the year and it's going to be even crazier by 2022."

-Charles Hoskinson, founder of Cardano
1. Buy ada
Buying ada is now a fairly easy undertaking. Many exchanges actively trade ada, including Coinbase and Kraken, two of our favorite US-based exchanges.
Setting up an account at an exchange can involve providing documentation to verify your identity, so be prepared for a few extra steps.
Next you'll need to transfer your fiat currency (dollars, for example) to your exchange account in order to purchase cryptocurrency. Exchanges have different ways of doing this – wire, ACH, or in some cases more sophisticated methods.
2. Move to a wallet
Once you've purchased your ada, you'll need to establish a Cardano wallet to store and delegate your ada. We recommend a lite wallet such as Yoroi or Adalite , which are easy to use and secure.
Your wallet will have an address, which you'll use as the destination when you transfer your ada from the exchange to your wallet.
We recommend doing a test with a small amount of ada first to make sure your ada arrives successfully. If so, you can then transfer the entire amount to your Cardano wallet.
3. Delegate
From a Yoroi wallet dashboard you'll see a link "GO TO STAKING CENTER". In the staking center you can browse through the list of stake pools or you can search for a specific pool. We wold love to have you join the Toba Mint stake pool, ticker symbol [TOBA]!
Once you've delegated your ada to a stake pool, you can monitor the progress of your rewards, which typically return around 4-6% annually. Keep in mind, you'll be rewarded in ada, so imagine if the ada price climbs to 2, 5, or even 10x what it is today.
Have more questions?
We encourage you to checkout the links above or just peruse the Cardano website to learn more. Email us and we'd be happy to talk Cardano, ada, and crypto with you!